Staff
Kelly DiNatale, PE, D. WRE, BCEE, CLM, President. Mr. DiNatale has 32 years of experience in water resources planning, engineering and operations. He started DiNatale Water in 2009 after 23 years of managing the water resources and treatment division for the City of Westminster, Colorado and 5 years as a principal of CDM, a global consulting firm. He has been involved with numerous federal, state, regional and local water supply planning and permitting efforts, evaluations of water supply system reliability, raw and treated water demand forecasting, water rights analysis, agricultural water use and efficiency, water quality and treatment, optimization of infrastructure, utility financial planning and rate and tap fee analysis. He has spent much of his career providing implementable solutions to water challenges.
Professional certifications and registrations include:
Professional Engineer (PE) in the State of Colorado
Diplomat of Water Resources Engineering (D. WRE) from the American Academy of Water Resources Engineers
Board Certified Environmental Engineer (BCEE) from the American Academy of Environmental Engineers
Certified Lake Manager (CLM) from the North American Lake Management Society
Mr. DiNatale has 29 years of experience in the planning, design, construction, and operations and maintenance of raw water supplies. He has managed and consulted on issues related to water quality, watershed protection, reservoir management, water treatment, and wastewater treatment facilities. Mr. DiNatale has been qualified as an expert witness in Colorado Water Court and has provided expert testimony in a number of complex water court proceedings on municipal supply planning and reservoir and drinking water quality. He has provided testimony before the Colorado Water Quality Control Commission on water quality matters and has worked with several nationally recognized limnologists on reservoir water quality issues. Mr. DiNatale served as President of the Colorado Lake and Reservoir Management Association and Regional Director and Committee Chair of the North American Lake Management Society. He has presented at regional, national and international forums on water supply, water rights, water reuse, watershed protection, reservoir water quality and management issues. As a principal at CDM, he served as the technical director for the Colorado Statewide Water Supply Initiative (SWSI) for the Colorado Water Conservation Board and the Colorado Department of Natural Resources Interbasin Compact roundtable process. Mr. DiNatale served as project manager or senior technical advisor on integrated water resources plans, environmental impact statements and water quality and water supply projects for local, regional, state and international clients. Western U.S. projects include the South Metro Denver Water Supply Master Plan, Castle Pines North and City of Northglenn Integrated Water Resources Master Plans, Rio Grande Reservoir Multi-use Enlargement Study, Halligan and Seaman Reservoirs Water Supply Projects EIS and the Oklahoma Comprehensive Water Plan.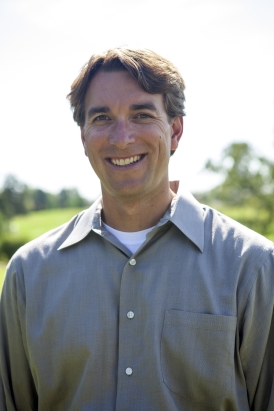 Matt Bliss, PE, Water Resources Engineer.  Mr. Bliss has 9 years of experience in water resources planning, modeling, engineering and project management.  He joined DiNatale Water in 2013 after working for over 7 years with other consulting firms in Colorado.  He has been involved with many projects that range in size from statewide and basin-wide planning efforts to water rights of individual water users, including federal, state and local water providers and planning agencies.  He has expertise in the use and development of many surface water and groundwater modeling platforms including, StateMod and StateCU, RiverWare, MODSIM, and MODFLOW and advanced spreadsheet models of water rights, water allocation, consumptive use, water supply and reservoir operations and system operations.
Mr. Bliss received his BS degree in Mathematics from Colorado State University and holds a MS in Civil Engineering from the University of Colorado.  He is also a licensed Professional Engineer in the States of Colorado and Texas.
Matt Bliss has worked as an engineer and project manager for several different types of projects, including field data collection programs for the State of Colorado, groundwater modeling and stream depletion computations for the City of Santa Fe, New Mexico and water users in the Rio Grande basin in Colorado, hydrologic modeling and alternatives development for the Northern Integrated Supply Project (NISP) EIS and the Halligan-Seaman Water Supply Projects (HSWSPs) EIS, agricultural needs analyses for the Yampa, White and Green Basin Roundtable, planning and policy tools development for the State of New Mexico in the Lower Rio Grande basin, boat-able days tool development for American Whitewater, Aspinall unit operations analysis and the Bureau of Reclamation's Colorado River Basin Study consultation for The Nature Conservancy, and augmentation water requirements computation for water users in the San Luis Valley.  Mr. Bliss is not only technically skilled in modeling, but he is also well practiced in using model results as tools and technical support for the needs of projects. His goal is to maximize information from models and technical analyses to ultimately provide the client with valuable information to achieve their goals and objectives.
Tom Spezze, Water Senior Consultant. Mr. Spezze joined DiNatale Water Consultants after 31 years working for the Colorado Division of Wildlife, Department of Natural Resources. During that time, Mr. Spezze served as a District Wildlife Manager (13 years), State Trust Lands Access Program Manager (2 years), Area Wildlife Manager (6 years) and as the Southwest Regional Manager for the past 10 years. Mr. Spezze obtained his BS degree in Wildlife Biology from Colorado State University. Mr. Spezze's experience includes
Developing and maintaining relationships, both inter and intra-state, with state and federal government agencies including wildlife agencies, land management agencies, water administration agencies, Tribal Leaders, non-governmental wildlife and other related organizations, State Legislators, Congressional leaders, County Commissioners, Land Trust Organizations and conservation funding organizations.
Representing conservation, natural resource and wildlife issues at statewide functions, Wildlife Commission meetings, the Colorado State Legislature, state and national conferences, meetings of various Boards of Directors and state and national agency and organizational meetings as well as to land owner and livestock owner organizations.
Participating in the CNRG (Colorado Natural Resources Group) as a member for 10 years and serving as the CNRG Chairman for four years. The CNRG is an accumulation of natural resource managers involving Colorado Division of Wildlife, US Forest Service, Bureau of Land Management, National Park Service, Natural Resource Conservation Service, Colorado State Forest Service, Bureau of Reclamation and the US Fish and Wildlife Service. The CNRG is composed of leadership-level managers for these agencies that strive to collaborate on common, complex natural resource issues and develop strategic solutions for statewide implementation.
As Senior Consultant, Mr. Spezze will assist clients with natural resource issues and interactions, with state and federal agencies including biological assessments, environmental permitting, conservation easements, in stream flows and optimization of water supplies to meet both environmental and consumptive needs.
Arista Hickman, Water Resources Engineer. Ms. Hickman has 6 years of experience in water resources engineering and project management. At DiNatale Water, Ms. Hickman works on RiverWare and advanced Excel modeling of reservoir and water supply system operations, water rights engineering and project management.  Ms. Hickman's modeling work includes water rights accounting and operations to analyze the impacts of alterative scenarios of coordinated operations for municipal and industrial uses, augmentation, environmental and recreation purposes, river compact compliance, and overall river administration.  Additional models analyze and optimize configurations for surface storage, recharge and well pumping.  Model results not only help determine the size and location of recharge and storage facilities needed, but will also help to identify the maximum water exchange limits and the timing and volumetric requirements for recharge and storage. Ms. Hickman also works on analysis of alternative agriculture transfer methods.
She received her Civil Engineering Master's degree through the Hydrology, Water Resources, and Environmental Fluid Mechanics program at the University of Colorado. Ms. Hickman worked with the Bureau of Reclamation at the Center for Advanced Decision Support for Water and Environment Systems (CADSWES) and researched changing demands within the Colorado River Basin. She also was a project leader for the University of Colorado's Engineer's Without Borders Nepal project and is currently a co-lead on a new project in Nepal with the Rocky Mountain Professionals' Engineer's Without Borders chapter.
Brian Macpherson, EIT, Water Resources Engineer.  Mr. Macpherson joined DiNatale Water Consultants in 2013.  He has experience with MODFLOW, ArcGIS, AutoCAD, and HEC-RAS and has 2 years of experience in the environmental engineering industry.  He will be working to support many projects including the Rio Grande Basin Implementation Plan and Northern Water Supply Project.
Mr. Macpherson received his BS degree in Environmental Engineering from Cornell University and his MS in Civil Engineering (Hydrology, Water Resources, and Environmental Fluid Mechanics) at the University of Colorado.  He worked with Los Alamos National Laboratory to develop a standalone ice sheet model to assess the mechanical and thermodynamic impact of new meltwater inputs on the Greenland Ice Sheet.  He also developed a new ice sheet thermodynamics module for the National Center for Atmospheric Research's Community Ice Sheet Model.